Social media is so popular nowadays! I personally always catch myself checking Instagram and Snapchat every chance I get, just to make sure that I'm up to date with the rest of my social media friends!
Also, I love to show what I'm doing in the moment- whether it's sending a Snapchat of my feet by the pool or posting a picture of my friends and I at dinner on Instagram.
There's no doubt that the world of social media moves extremely fast and it may be hard to keep up with all of the latest trends and news involving your favorite social media sites. There have been some big things happening in the social media world, so let's take a look!
Facebook
Facebook is probably one of the most familiar social media sites. It's easy to navigate and it's a fantastic way to connect with and update your friends, family members and loved ones. Here are some statistics:
1.09 billion daily active users on average for March 2016
989 million mobile daily active users on average for March 2016
1.65 billion monthly active users as of March 31, 2016
1.51 billion mobile monthly active users as of March 31, 2016
Approximately 84.2% of our daily active users are outside the US and Canada
1.65 billion monthly users… that's insane! In comparison to other very popular apps, Facebook takes the cake for the most active users.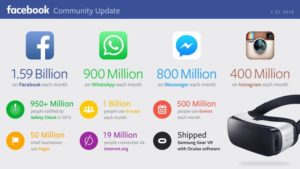 Twitter
Twitter has changed the way it categorizes itself. As of their April update, Twitter sits as the top free app in the News category in the App Store rather than categorizing itself as a Social Networking site.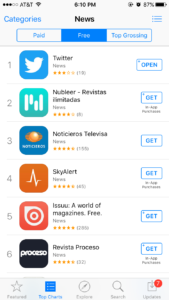 Before, when Twitter sat in Social Networking in the App Store, it was ranked 6th. Now that it has separated itself from other social apps like Facebook and FB Messenger, it has moved to the #1 spot in the News category.
While I do believe that Twitter is very popular, at least among millenials, ranking #1 could be a nice change for Twitter as a whole! It will give Twitter the visibility in the App Store that it needs, which can ultimately lead to more downloads.
Snapchat
This is one of my favorite social apps! I used to hate hate hate it, but the more that I used it, the more it grew on me. For those of you unfamiliar, Snapchat is a video messaging app that allows users to send pictures or videos to another user, but they are only viewable for a set duration between one and ten seconds. After that, the 'snaps' automatically delete. Here are some key data points:
Snapchat has 100m active users with 400m snaps sent every day (Source: Mashable)
The company is currently valued at $19b (Source: Fortune)
Snapchat Discover is the app's way to generate ad revenue (Source: MoneyMorning)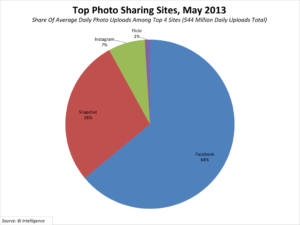 As you can see, Snapchat has a lot of great features. Snapchat's daily video views have also hit 10 billion. It's reported that there has been a 150% increase in video consumption on this social app in just under a year. That's some incredible growth. Pretty nuts if you ask me!
Pinterest
Another one of my favorites! Honestly, I'm not sure where else girls can find outfit inspiration, crafting tutorials, and cocktail/healthy dinner recipes all in one app. Pinterest is a pretty amazing place. I'm guilty of browsing through the app pretty much every time I'm bored.
Aside from all of the great things to discover on Pinterest, the app just released Featured Collections, which is a way to take a look at what's trending but in an even easier way! Thank you, Pinterest, for adding fuel to the fire aka my addiction to this app 🙂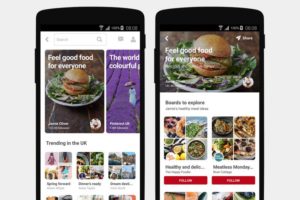 YouTube
Another popular social site that people use not only for personal reasons but companies and businesses utilize YouTube for marketing and company-related purposes also.
YouTube announced that there will now be 6-second ads that can't be skipped by users. They're calling them "bumper ads" and are "ideal for driving incremental reach and frequency perform," according to Google.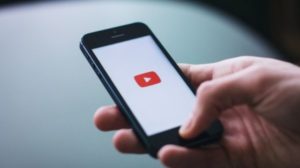 Social Media Takeover
So by the looks of it, social media is slowly taking over. It has definitely become a staple in my life, and I know that it has for many businesses and individuals as well.
Social media is an amazing tool and it's great that we are able to access a variety of information at the touch of our fingertips. As a business, you should be taking advantage of all that social media has to offer.
Any social media trends, new features or stats that have caught your eye lately? I'd love to hear them. Let me know in the comments!
http://infinitereachagency.com/wp-content/uploads/2016/05/ir-blog.jpg
341
341
Janelle Nodar
http://infinitereachagency.com/wp-content/uploads/2015/07/IR-Strip-smaller-500.jpg
Janelle Nodar
2016-05-11 08:16:08
2016-06-03 15:38:31
Social Media: News, Statistics and Trends