Those who know me know how much I love my coffee. Also those who know me know that at least one day a week I love to write blogs early in the morning from my favorite espresso café while sipping my delicious cup of creamy goodness. This past week my special morning ritual was only slightly interrupted by a conversation taking place next to me that I couldn't help but overhear.
Two professional ladies were having a small debate on personal branding. My ears perked up and I listened quietly as they bantered back and forth completely unaware that I was being mindful of their conversation. Let's face it, being a fly on the wall has its advantages. As I sat sipping my coffee, their thoughts continued. "There is so much competition these days that it doesn't matter if you are a brand or not, you have to do something extraordinary to get noticed" one gal said. Not finding that answer good enough, her friend responded "That's exactly the reason! If you brand yourself correctly, you will get noticed and you'll be extraordinary." While they continued to share their thoughts back and forth I found myself agreeing on both sides. You DO have to do something extraordinary, but it's never been more important than today to be a significant brand in the marketplace. Your survival is counting on it.
Let me explain further. It's been said many times that the downturn of 2008 created an atmosphere for the time of the entrepreneur. Mid and upper level managers were let go from companies as there were a lot of changes in the workplace to maximize dollars and consolidate positions and centralize operations. Nearly 1 in 10 of those laid off during the recession stopped looking for other work and started their own businesses. According to an article by USA Today in 2009, most of those were consulting businesses, eBay businesses, and multilevel marketing companies were even on the rise. Circumstances pushed them into business. As a result, competition is deeper and wider than it has ever been and with changes in technology, it's easier for people to go into business at a lower investment level thus making it more affordable. Combine that now with a saturated market of the same widget or service you sell. With that kind of competition, if you don't stand out from the pack, you have a high probability that you'll end up failing before you can even get started. With the market so saturated, they won't even know you're gone as there is someone right behind you ready to fill your shoes at any given moment.
So the question remains, how do you become your own personal brand and set yourself apart?
"It's about getting out of this thing of fitting in and shifting gears to being the one that stands out." -Seth Godin
It's evident that you need a great business plan with a solid marketing strategy included in there somewhere. When you get down to brass tacks, the brand needs to start with you. Here are 5 ways to help you achieve a personal brand and set yourself apart from your competition.
#1: Become Your "Thing"
Dolly and Paul Kennedy started The Dolly Steamboat tours on Canyon Lake, Arizona in 1983. Together they ran a wonderful tour operation for 4 years and then sold their business to another couple in 1987. You might not think that is very long to have a business, and for some, it's not. It's what happens next that is astonishing. Dolly Kennedy became the "thing". She was the experience of boarding the Dolly Steamboat incarnate. She transformed herself, dressing in late 1800's lace, hats, and dresses and reinforces her business brand everywhere she goes. While she's not officially the owner of Dolly Steamboat, she is still on with them as a marketing representative out in the community going to marketing events and promoting the Dolly Steamboat brand 25 years later. I was fortunate enough to photograph Dolly and become her friend. She's an amazing woman full of knowledge and wisdom…and she's created a personal brand for her business that's like none other. Simply put, she's become a legend and people all over Arizona know her and what she stands for. She became her "thing", and still is today.
#2: Be An Expert In Your Field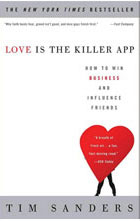 One of the quickest ways to become an expert is to take all of those years of experience and share your knowledge of what's important to your clientele. Give some biz love and share some of those nuggets that you're holding on to with dear life. I'm not saying that you should give away your trade secrets or the ways in which you set yourself apart from your competition. Trust me, I learned the hard way on that one and it was painful. However; if you have a piece of knowledge that can further someone else, freely share it as it will do wonders for your personal brand! This principal is outlined in the amazing book Love is the Killer App by Tim Sanders. Tim became the go to guy for three areas which made him an expert. He gave away is knowledge, his network and his compassion. This principal works.
#3: Create Online Content That Supports Tasks #1 and #2
Expand out from your face to face contacts and reach into the electronic world with rich content that will help others grow and position yourself even further. If you haven't started blogging or video blogging (even better) yet then do it now. What are you waiting for? People want to identify emotionally and personally with a personal brand—and connect. Write a weekly newsletter, or give away a free e-book on how to best use your product. Just be true to yourself as you write. Give your audience the gift of knowing you and you'll be well on your way. Just be sure the content is of value and meets their needs.
#4: Get Out In The Community And Own Your Own Zip Code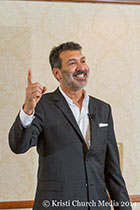 Due to our diverse offering at Infinite Reach, LLC, we have the opportunity to learn while covering educational business events. While photographing a recent small business conference that featured keynote speaker David Avrin "The Visibility Coach" I was delivered a message with a punch. He said that today's business culture is no longer about whom you know, but rather who knows you. Don't worry about trying to conquer the world overnight though. Start small and create a plan. Some of the best advice I've received as a professional photographer and business owner comes from long time photography industry leader, Skip Cohen. His advice is to "own my own zip code". Go local…..to targeted networking groups, chambers, and association meetings. While you own your own zip code, grow that network of people that knows you. Pass your snazzy business card that we helped you design and truly go for that super-duper first impression experience (you can read more on this here). The point is, get out there and meet people and then promptly follow up that same day/night to make a connection and lasting impression. Nothing fancy here—just a quick "great meeting you today" email will do wonders in growing your network. Make it a priority to make sure people know you. If you don't, your competition will.
Also, take on leadership roles with support teams and volunteer opportunities. My friend Lynda Bishop is a shining example of a personal brand. I guarantee she's doing all of the things that are on this list. As past president of NAWBO Phoenix and most recently, the founder of the Phoenix Chapter of the Young Entrepreneur's Academy–how she does it all and gets any sleep is beyond me. In my opinion she's super woman! Have you see her Mini Cooper yet? It emulates exactly who she is as a person! Even her license says "SSPUNKY"! People revere her; she's freely giving of her knowledge, her network and her compassion. She's present and she's making the difference in people's lives all around her and is a perfect living example of Tim Sander's principle mentioned above.
Don't forget to get into a speaking circuit to help build your personal brand. There are a ton of opportunities for people to speak to different organizations. Look to associations, clubs, colleges, mentor programs. All of these have opportunities to speak. If you have stage fright, learn to deliver a great talk by attending local Toastmaster's club meetings. You'll come away with the power to deliver a strong message in no time!
#5: Use Social Media
Use it or lose it…I'd rather you use it. If you're not using social media to reach your clients and colleagues, change that up and start right now, but be consistent. Google and other search engines use algorithms that rank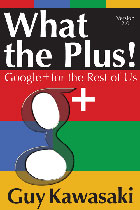 you based on how popular your posts are by how much interaction from your crowd that those posts receive. Think of it like a popularity contest. Sites like Facebook need to see that you're posting relevant and excitable information in order to continue to bump you up in the newsfeed. The more likes and shares you get, the happier Facebook is and rewards you for that. And you thought that all ended in high school. Next find the social media platform that works for you and is where your clients are. It could be a mix of two or more. Or you may feel that you should be on all social platforms. Number one on my list is Google+. I know it can be confusing, however; author and business visionary Guy Kawasaki believes in this platform so much so that he authored an e-book called What the Plus! and then gave it away free as a download on the internet a few years back. You can download it here for free, too. (That's good biz love! Note: load times vary.)
Consistency, consistency, consistency. Whatever you do, be consistent and stay out there in front of people. This will be integral to the way your brand and message will be conveyed to your audience. Not only that, but be sure to listen to the responses you're getting. People tend to be more honest online than in person. They're not afraid to tell you how bad your product sucks via email or in a Facebook post. Look at these as opportunities to better yourself and your company. There's no better way to change with the ebb and flow of business than by listening to your audience and knowing what their likes, dislikes, or next move(s) are. Once you master this one, you get to add the word "visionary" to your LinkedIn profile.
Unless you're lucky enough to win the lottery, building a personal brand takes a lot of work. Create a strategic yearly plan on how to build your personal brand and then be mindful in following it. In the meantime, go for it!
Let me know your thoughts on this, I'd love to hear them.
Kristi Church
http://infinitereachagency.com/wp-content/uploads/2014/05/personal-branding.jpg
144
288
Shane
http://infinitereachagency.com/wp-content/uploads/2015/07/IR-Strip-smaller-500.jpg
Shane
2014-05-25 20:34:07
2016-03-17 13:39:00
Become Your Personal Brand