One great way to increase brand awareness and get your name out there, is through PR or public relations.  PR is often defined as "using the news or business press to carry positive stories about your company or your products". What makes PR great for a smaller company, is the fact there are opportunities to get it for free and still gain the benefits of getting your brand out there.  We talked about the importance of brand recognition and consistency a few blogs back, and PR is a great tie into the tools you can use to push that consistent brand message out.
As a small business or start-up, your budget is going to be tight.  So, you have to get creative on ways to build your audience and brand while using PR.  Of course, there are going to be PR services that will cost you, but there are also other tools out there that you can leverage for free. We found three great approaches to finding free PR for your business.
Reach out to Journalists
This method is going to take some time and research, but it also forces you to make some connections.  You're going to want to start by compiling a list of the journalists who cover your industry and create a target list of contacts to reach out to.  You're going to have a better chance of getting PR if the people you are reaching out to actually write about your industry.
This seems to be even more effective if you first make connections with journalists in your local community and then branch out from there. If you can make that first connection, chances are they may be able to help you reach out to journalists writing for a state publication.
Help a Reporter (HARO)
HARO is a free service that connects reporters and journalists to a database of potential sources.  They do have paid options but the basic package is free and it's a great place to start. Once you sign-up, you fill out some general information and then give them some preferences on the industry's you are looking to be a source for.  After that, they send out maybe 3-4 emails each day that have a list of the stories reporters are writing on and the type of sources they are looking for.  From there you contact the reporter through HARO and provide them with the information they need.
Now, in order to get the most out of this service you have to be on top of checking those emails and responding to reporters as quick as possible. A lot of them request a fast turnaround for what they need from the source. Some of what they ask for may be as simple as a short quote on your experience with being a business owner in X industry though.
The only downside to this service is you won't be making the same connections as the first approach we talked about, but you will receive a ton of different opportunities right to your inbox.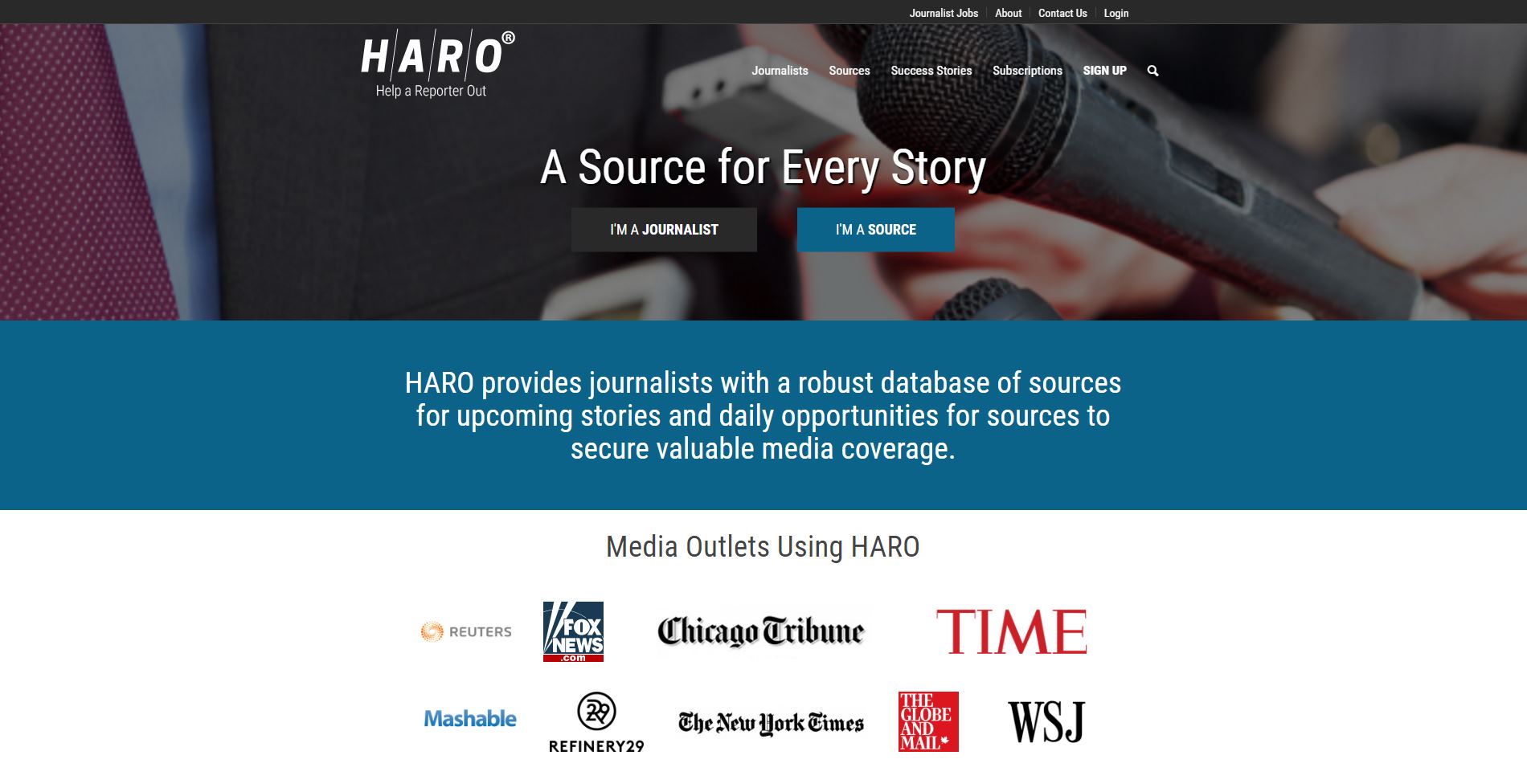 Panelist or Speaker at an Event
There are often organizations in your community that cater to your target audience and can offer opportunities for free PR.  For example, if you are a B2B you may look at events hosted by your local chamber and request to be a speaker at those events.  These organizations often promote you and your business through social media, email marketing and press releases.  Just like with HARO, some of these organizations require a fee to be a speaker or presenter, because they will often allow you access to the event attendee list after the event.  But there are others that will offer this opportunity for free as long as you have content and information relevant to their member audience.
These are just some of the approaches you can take to get free PR for your company.  It may even take a mix of all of these before you find the process and method that works best for your business and gets the results you're looking for.
http://infinitereachagency.com/wp-content/uploads/2016/08/8-15-16-Featured-Image.png
341
341
Katelyn Flores
http://infinitereachagency.com/wp-content/uploads/2015/07/IR-Strip-smaller-500.jpg
Katelyn Flores
2016-08-15 14:30:43
2016-08-15 15:09:30
3 Ways Your Business Can Get Free PR